Lead Nurturing: A step to master inbound marketing
If you are familiar with the concept of inbound marketing, then it will be necessary to develop a lead nurturing strategy to achieve your business goals.
In the context of web marketing, lead nurturing consist to turn your prospects into customers. It is a process that pushes your leads to purchase through personalised content that meets their needs. It is therefore important to show your value proposition and differentiate yourself from the competitors !
The different steps to take to implement effective lead nurturing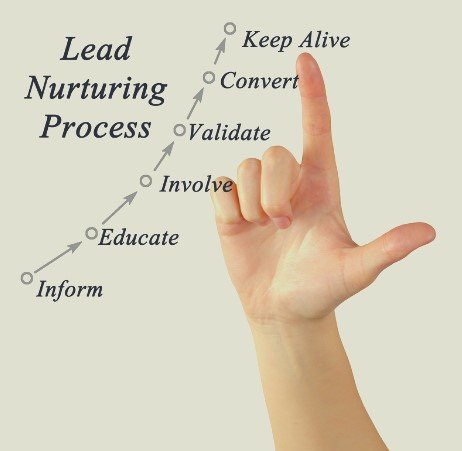 Before launching your campaign, it's important to identify your contact database beforehand. This involves identifying your leads and establishing a segmentation that will enable you to categorise your contacts according to homogeneous criteria. The objective of this exercise is to have an overall view of your potential customers in order to propose targeted marketing actions.
What is the conversion funnel ?
It's a marketing tool that reflects a succession of steps to convert your qualified leads. It is another vision of inbound marketing (attract, convert, retain) where your visitors can become ambassadors of your company. For each step, a different and personalised action is recommended to be as efficient as possible.
When considering a purchase, the user will go through different cycles: product discovery, evaluation and decision.
To move your prospect along the conversion tunnel, you will need to submit increasingly personalised content. You can automate these repetitive tasks (email, content publication, sms, newsletter…) and this facilitate the management of your campaign. Do not hesitate to make good use of CRM tools (Salesforces, dynamics CRM, SageCRM…) allowing you to centralise and manage data and use lead scoring to rate your prospects in order to identify those who are really worthwhile. This way your efforts will be effective.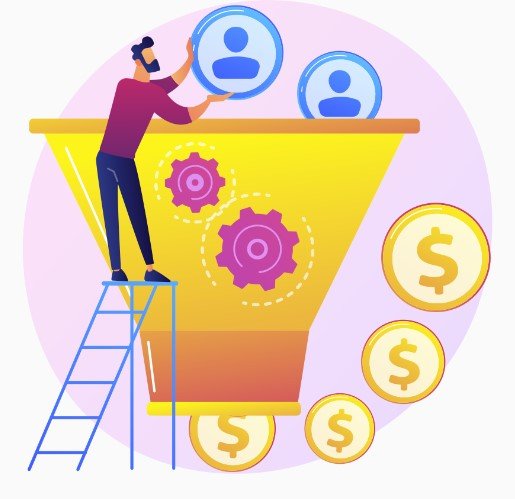 Once you have these steps in place, you can take action ! We are going to give you some tools to implement for each stage of the buying process. Keep in mind that for each stage, you will have a precise objective and target that will require specific resources.
DISCOVERY
You can develop your relationship with your potential customer through expertise in a particular sector by targeting potential customers who don't know your products. To do so, blog articles or white papers e.g. are very effective!
EVALUATION
You need to differentiate yourself, to show your added value in order to make your prospect progress. Your prospect is likely to have questions that need to be answered in order for them to take action. So sell them case studies and demonstrate solutions to these questions
BUYING DECISION
You are so close to your goal and your prospect is almost ready to buy your offer. To do this, help them choose your solution that fits their needs. Make sure your prospects are convinced and decide to take action. Offer free quotes, advice or appointments.
Tools are available depending on your marketing strategy and environment (B2B or B2C). PARDOT, Act-on, Eloqua or Hubspot are marketing automation solutions that will help you achieve your goals.